This TV isn't tiny, its just rolled-up. LG showed off its new revolutionary TV with a rollable OLED Display at CES 2019. The TV disappears without a trace.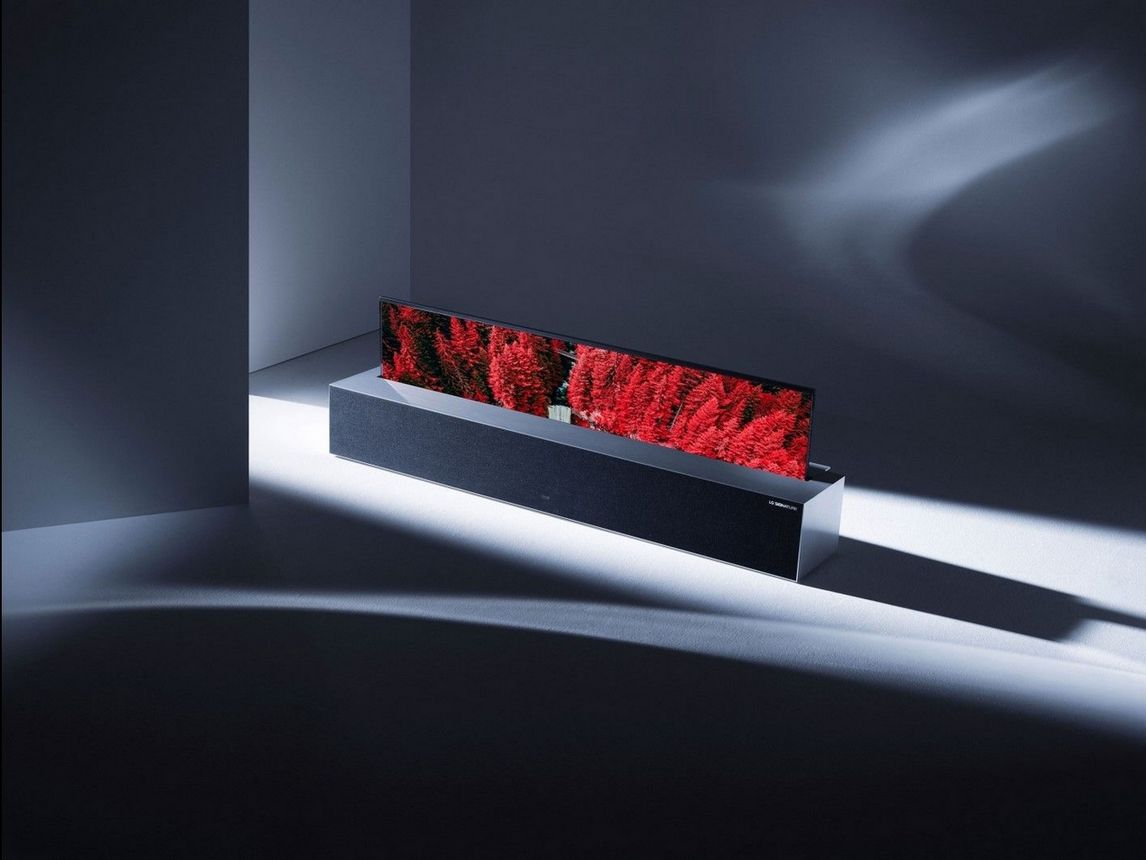 According to LG, this TV will be integrated with AI and Dolby Vision to get the best results. This TV will have built-in Google Assistant and Alexa. So you can even control the display to roll up or roll down with your voice. 
This TV will be built with pure metal to bring the modernistic ambiance to your space. The speakers will be made out of high-end furniture textile with front firing speakers and Dolby Atmos to deliver a cinema like experience for you.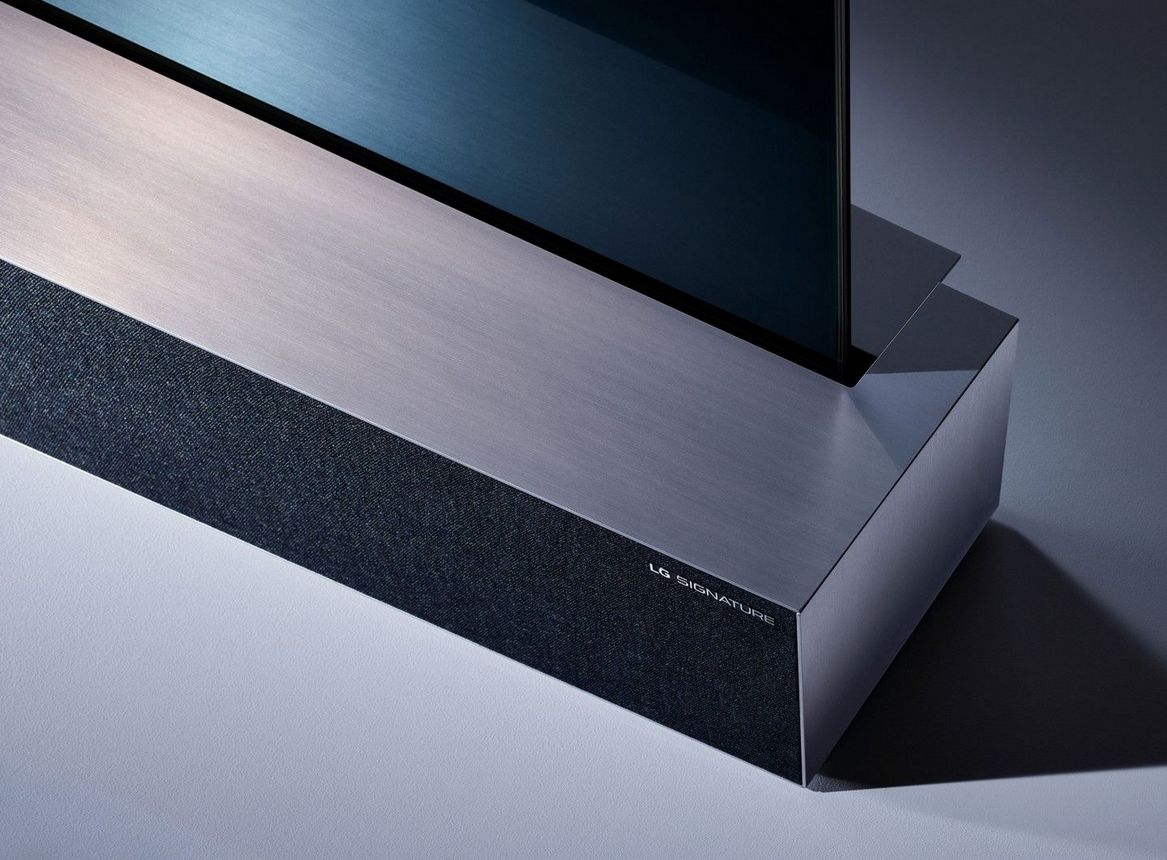 A beautiful OLED Display that can be stored on a self and you will never know its there until its roll out.